Introduction:
Indulge in a wholesome and flavorsome meal with our recipe for Chicken Thighs and Vegetables in the Oven. This dish combines succulent chicken thighs with vibrant and nutritious vegetables, all roasted to perfection. With a harmonious blend of flavors and an easy preparation process, this recipe is perfect for a satisfying weeknight dinner or a delightful Sunday feast. Follow our step-by-step instructions to create a dish that will leave your taste buds wanting more.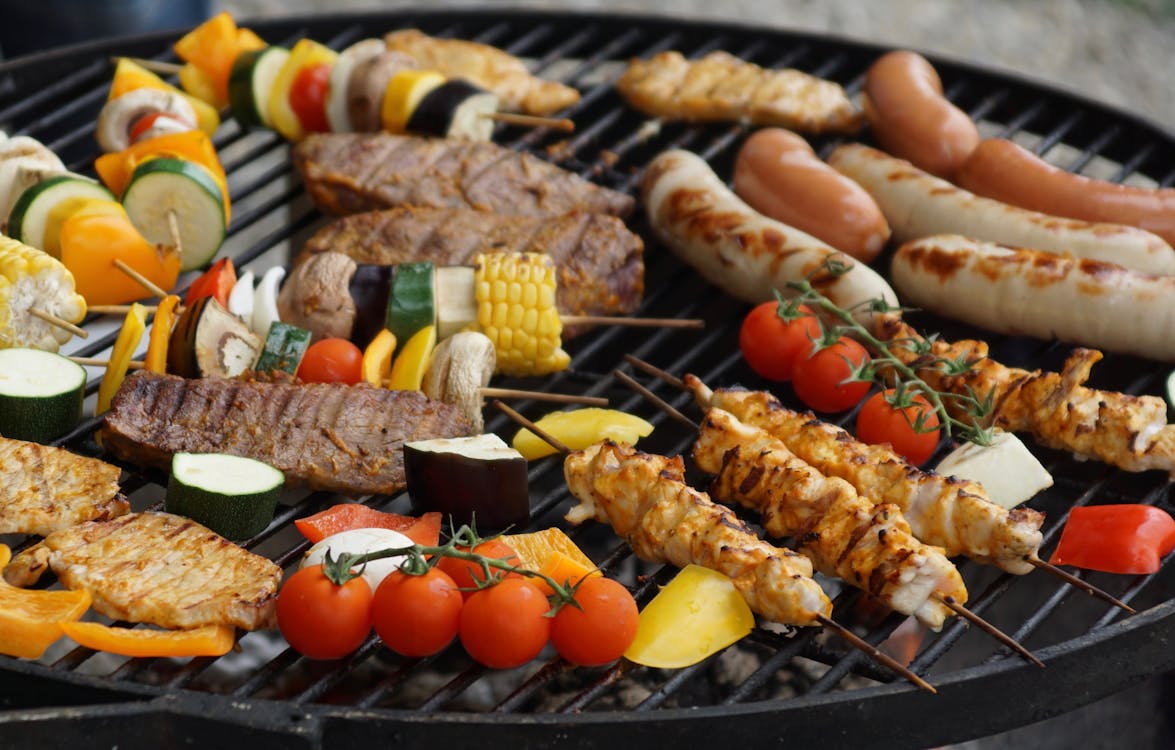 Ingredients:
4 bone-in, skin-on chicken thighs
2 tablespoons olive oil
1 teaspoon paprika
1 teaspoon garlic powder
1 teaspoon dried thyme
Salt and black pepper, to taste
1 large red bell pepper, sliced
1 medium zucchini, sliced
1 medium yellow squash, sliced
1 medium red onion, sliced
1 cup cherry tomatoes
Fresh parsley, for garnish
Instructions:
Preheat your oven to 400°F (200°C).
In a small bowl, combine the paprika, garlic powder, dried thyme, salt, and black pepper.
Pat the chicken thighs dry with paper towels and place them on a baking sheet lined with parchment paper.
Drizzle the olive oil over the chicken thighs, ensuring they are evenly coated. Sprinkle the spice mixture over the thighs, rubbing it in gently to cover all sides.
Arrange the sliced red bell pepper, zucchini, yellow squash, red onion, and cherry tomatoes around the chicken thighs on the baking sheet.
Season the vegetables with a sprinkle of salt and black pepper, and drizzle a bit of olive oil over them for added flavor.
Place the baking sheet in the preheated oven and roast for 25-30 minutes, or until the chicken thighs are cooked through and the vegetables are tender. Make sure to flip the chicken thighs halfway through cooking for even browning.
Once cooked, remove the baking sheet from the oven and let the dish rest for a few minutes. This will allow the flavors to meld together.
Garnish with fresh parsley before serving. Serve hot and enjoy!
Nutrition:
Calories: 380 kcal
Protein: 28g
Fat: 26g
Carbohydrates: 10g
Fiber: 3g
Sugar: 5g
Sodium: 360mg
Important Notes and Points:
You can customize the spice blend according to your taste preferences by adding or reducing certain spices.
Feel free to add or substitute vegetables based on what you have available or what you enjoy. Broccoli, carrots, or mushrooms are great additions.
To ensure food safety, use a food thermometer to check that the chicken thighs have reached an internal temperature of 165°F (74°C) before serving.
For a crispier chicken skin, you can broil the dish for an additional 2-3 minutes at the end of cooking.
This recipe is gluten-free, dairy-free, and keto-friendly, making it suitable for various dietary preferences.
With our recipe for Chicken Thighs and Vegetables in the Oven, you'll have a delightful and nutritious meal ready to impress your family and friends. Enjoy the enticing aromas and savor the delicious flavors that come together effortlessly in this easy-to-make dish.