Introduction: This decadent chocolate cake recipe is sure to satisfy any chocolate lover's cravings. It's moist, rich, and chocolatey, and the frosting is creamy and smooth. The combination of the two creates a perfect balance of sweetness and richness. This cake is perfect for any occasion, whether it's a birthday celebration or just a weekend treat.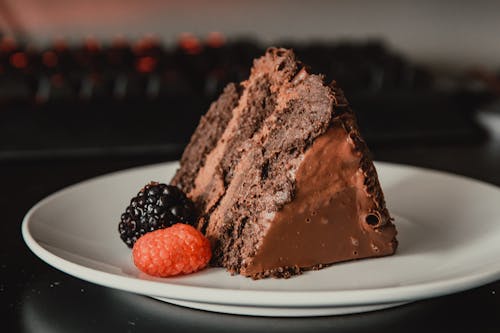 Ingredients: For the cake:
2 cups all-purpose flour
2 cups granulated sugar
3/4 cup unsweetened cocoa powder
2 teaspoons baking powder
1 1/2 teaspoons baking soda
1 teaspoon salt
1 cup buttermilk
1/2 cup vegetable oil
2 large eggs
2 teaspoons vanilla extract
1 cup boiling water
For the frosting:
1 cup unsalted butter, softened
3 cups powdered sugar
1/2 cup unsweetened cocoa powder
1/2 cup heavy cream
1 teaspoon vanilla extract
Pinch of salt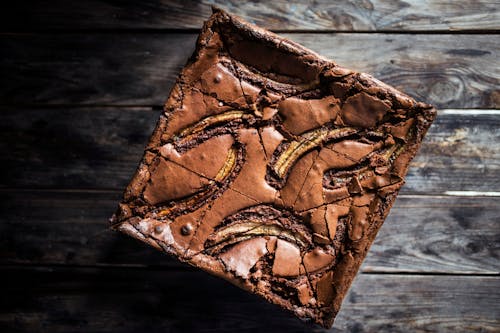 Instructions:
Preheat your oven to 350°F (175°C). Grease and flour two 9-inch cake pans.
In a large mixing bowl, whisk together the flour, sugar, cocoa powder, baking powder, baking soda, and salt.
Add the buttermilk, vegetable oil, eggs, and vanilla extract to the dry ingredients and mix until well combined.
Stir in the boiling water, being careful not to overmix.
Divide the batter evenly between the two prepared cake pans.
Bake for 30-35 minutes, or until a toothpick inserted into the center of the cake comes out clean.
Let the cakes cool completely in the pans before removing them and transferring them to a wire rack.
To make the frosting, beat the butter in a large mixing bowl until creamy.
Gradually add the powdered sugar and cocoa powder, beating until well combined.
Add the heavy cream, vanilla extract, and salt, and beat until the frosting is smooth and creamy.
Once the cakes are completely cool, spread a layer of frosting on top of one cake, then place the other cake on top.
Spread frosting all over the cake, using a spatula to create a smooth finish.
Decorate the cake with chocolate shavings, fresh berries, or other desired toppings.
Serve and enjoy your delicious chocolate cake!
Nutrition Information: Serving Size: 1 slice (1/12 of cake) Calories: 498 Total Fat: 25g Saturated Fat: 14g Cholesterol: 85mg Sodium: 380mg Carbohydrates: 68g Fiber: 3g Sugar: 51g Protein: 5g
Note: Nutritional information is an estimate and may vary depending on the ingredients and cooking method used.