Introduction: Indulge in the refreshing flavors of our exquisite Salad Decorating Delicious! This tantalizing dish combines an assortment of vibrant and nutritious ingredients, artfully arranged to create a feast for both the eyes and the taste buds. Bursting with freshness, this salad is the perfect way to elevate any meal, impress guests, or simply enjoy a light and satisfying dish on its own. Follow our step-by-step instructions to create a culinary masterpiece that will leave everyone craving for more.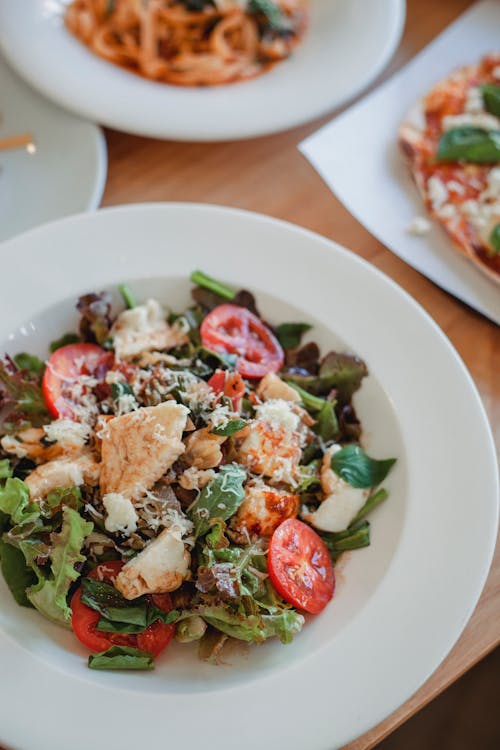 Ingredients: For the salad:
4 cups mixed greens (such as spinach, arugula, and lettuce)
1 cup cherry tomatoes, halved
1 cup cucumber, diced
1/2 cup red onion, thinly sliced
1/2 cup radishes, thinly sliced
1/2 cup carrots, shredded
1/4 cup fresh basil leaves
1/4 cup fresh mint leaves
1/4 cup crumbled feta cheese
1/4 cup toasted pine nuts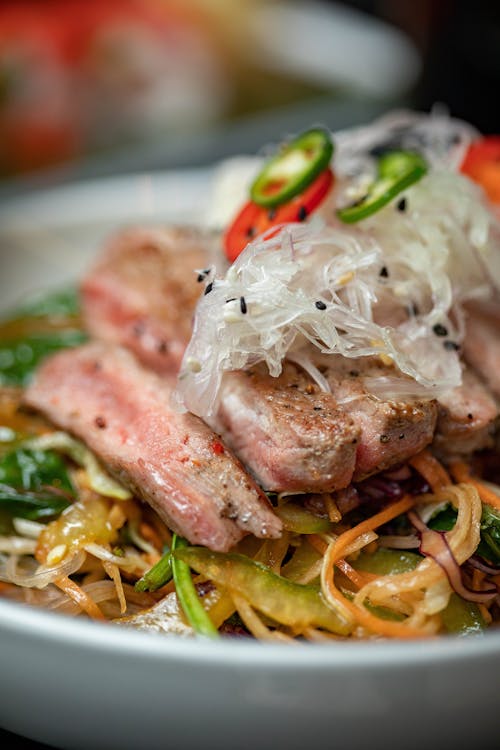 For the dressing:
1/4 cup extra virgin olive oil
2 tablespoons balsamic vinegar
1 tablespoon honey
1 teaspoon Dijon mustard
Salt and pepper to taste
Instructions:
In a large salad bowl, combine the mixed greens, cherry tomatoes, cucumber, red onion, radishes, and shredded carrots. Toss gently to mix the ingredients evenly.
Tear the fresh basil and mint leaves into smaller pieces and add them to the salad bowl.
In a small bowl, whisk together the olive oil, balsamic vinegar, honey, Dijon mustard, salt, and pepper until well combined. This will be your dressing.
Drizzle the dressing over the salad and toss gently to coat the ingredients with the dressing.
Sprinkle the crumbled feta cheese and toasted pine nuts over the salad. These toppings will add a delightful texture and enhance the flavors.
Give the salad a final gentle toss to ensure all the ingredients are well combined.
Transfer the salad to a serving platter or individual plates, arranging it in an aesthetically pleasing manner.
Serve immediately and enjoy the explosion of flavors and textures that this Salad Decorating Delicious offers.
Nutrition Information (per serving):
Calories: 250
Total fat: 18g
Saturated fat: 4g
Cholesterol: 10mg
Sodium: 220mg
Total carbohydrates: 20g
Dietary fiber: 4g
Sugars: 10g
Protein: 6g
Note: The nutrition information provided is an estimate and may vary based on the specific ingredients used.
Indulge in the delightful blend of fresh vegetables, fragrant herbs, and a perfectly balanced dressing that make our Salad Decorating Delicious a true culinary masterpiece. With its vibrant colors, enticing flavors, and a variety of textures, this salad is sure to impress both your taste buds and your guests. Enjoy this refreshing dish as a standalone meal or pair it with your favorite main course for a complete dining experience. Bon appétit!